As I write this article it is Memorial Day Weekend and here in Kansas City the temperature is going to be stuck in the high nineties for most of my three day weekend. In fact, I spent a better part of my morning setting up a pool for my girls to play in. But, here's the thing, after my family was done with the pool we came inside to a nice seventy-two degree home. All of that is thanks to our window units that we have installed on each side of our home. These products can be a lifesaver especially if you are in a warmer climate like Kansas.
If you find that you are needing a window air conditioner either because yours finally died on you or it's your first time purchasing one the same questions will arise in your head. What kind of window unit do I need? What brand do I need? What size do I need? In this article I aim to answer those questions and more. My aim is to guide you through the buying and decision making process.
Frigidaire Brand Name
Chances are you already recognize the Frigidaire brand name. In fact there is a pretty good chance that you could already find one of their appliances already in your home. It could be your refrigerator, your microwave, your dish washer, or even your oven. My point here is that Frigidaire is an appliance company and an appliance company that has withstood the test of time. In fact, the Frigidaire brand name has been around for over one-hundred years.
If we go back in time all the way back to 1916 we can find the Frigidaire brand name and it's origin. During that year the Frigidaire company invented and began selling the first self-contained refrigerator. While a refrigerator and a window air conditioner may seem different to you I can assure you that they are in fact very similar. Think about it for a moment. They both cool and they both use refrigerant. The only difference here is that the window unit is cooling your room while your refrigerator is cooling the cabin. Besides that, the principals are the same.
Over the past century the Frigidaire company and brand has been innovating and improving their appliances. Today they are a respected brand name throughout the country and the world. If you see a Frigidaire name on your appliance you can rest assured that you are getting a quality and durable product. The same can be said with their window air conditioners.
Buying Considerations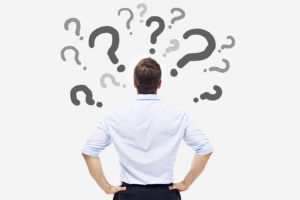 Now before you decide to purchase a window air conditioner there are some considerations and other notes to go over. The worst thing you can do is 'guess' as to what kind of unit you need. Depending on the size of window air conditioner you purchase they can be quite expensive. When you purchase you want to make sure that you have the perfect unit for you. Let's take a look at some of the buying considerations below:
BTU Size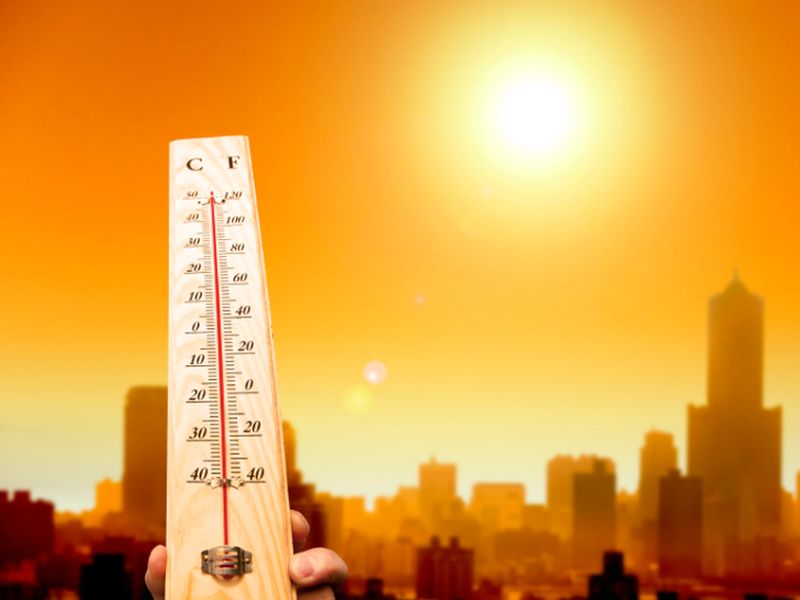 In order to fully understand what kind and what size of window air conditioner that you need you first need to understand British Thermal Units, or BTUs. BTUs are the traditional measurement of heat. When looking at air conditioners BTUs are used to measure the cooling capacity of your window or portable air conditioners. The higher the BTU number the more powerful and the more cooling capacity your unit has.
Most people use a measurement of around thirty BTUs for each square foot of living space that you wish to cool in your home or office. If we use that same measurement we can do some math based on a seven-thousand BTU air conditioner. If we take that seven-thousand number and divide it by thirty we get an approximated square footage of two-hundred and thirty. So, in this case seven-thousand BTUs would have enough power to cool a larger bedroom or office. (Remember that square footage is just a calculation that can be done by measuring the width of bedroom and the length of a bedroom. Once you have that you multiply the numbers together and presto, you now have your square footage.)
Remember though folks that bigger isn't always better. You want to ensure that you get the proper sized unit for the room that you are trying to cool. If you purchase something with too few BTUs then your unit is going to be working overtime trying to cool the room. If you purchase something that has too much BTUs then your unit is going to be costing you extra on your electric bills and you will also develop warm and cold spots throughout the room due to the larger sized unit.
Lastly, I will emphasize this one more time. BTUs are one of the most important decision you can make when purchasing a window air conditioner. Getting this number wrong or right will determine exactly how well your new window unit will perform.
Window Size
We all know that old adage, measure twice and cut once. Well the same rule applies to air conditioners. Always always always be sure to measure the width and the height of your window to ensure that the air conditioner that you will be buying will fit and will fit correctly. To get even more specific you may even take into consideration the depth of your new AC unit and see if there are any trees, shrubs, or anything else that could obstruct exhaust flow of your unit. Remember folks, that heat has to go somewhere and if there is something obstructing your exhaust your air conditioner isn't going to have a good time.
As I said before it is best for you to measure the window so you know exactly what you are dealing with but I will give you this bit of advice. Most windows found in homes today range between twenty-four to thirty inches wide and forty-eight to fifty-six inches high. If you are unsure of the dimensions of the air conditioner you are wishing to buy either on Amazon or the manufacturer's official product page will have the full details for you.
EPA's Energy Star
The United States' Environmental Protection Agency has a rating for window air conditioners. This rating is called Energy Star. The Energy Star program was founded back in 1991 and was originally designed to regulate and improve the energy usage of lighting in larger commercial buildings. (Think large office buildings or warehouses.) Since it's found in 1991 the Energy Star program has changed and adapted over the years. Today it is one of the leading sources on finding out exactly how energy efficient a product is.
On the window air conditioning side of the world the Energy Star is measured by whats called Energy Efficiency Ratio, or EER. For a window unit to qualify for the Energy Star program the unit must have an EER rating of 10.0 or higher. Now, I won't say that every Frigidaire unit is Energy Star certified what I can say is that a good portion of them are.  Remember, that if your unit is Energy Star certified that means less costly monthly energy bills.
115 Volts VS 220 Volts
Most of the time this won't apply to you but if you are going to be purchasing a larger window air conditioner then you should definitely stop and think before you purchase. What kind of plug-in does this air conditioner have? Does it come with a standard one-hundred and fifteen volt plug, or does it comes with a two-hundred and twenty volt plug?
I've seen this trip a lot of people up. The worst thing you can do is order a unit, have it come, get it installed, and then when you go to plug it in you realize that you don't have the right outlet for it. I can just see myself doing this with my wife standing over my shoulder telling me I should have checked before I ordered. (I can't be the only one, right?)
Frigidaire Window Air Conditioner Products
Alright folks so we've now gone over the Frigidaire brand name and the various options that you need to consider before purchasing a window unit. Now that that is out of the way we can begin to look at the various window units that are on the market today. Personally, I buy everything online nowadays including the big things. In the section below I am going to provide a link to our Amazon partner's web-page that shows you the product that we have discussed. These products are our top rated Frigidaire window units. Let's take a look:
Other Brands
While there are always other brands out there I can assure you folks that by going with a Frigidaire product you are not only getting a high quality product but also one that has an aggressive price point and that stays right in line with the competition. As a consumer I always like to look at my choices through the Good, Better, and Best approach.
What that means is that I do my research to narrow down my selection to three main products. I then determine which one of these products are a 'Good,' which ones are 'Better,' and which ones are 'Best.' Now a 'Good' product means that the unit does exactly what it is intended for. In this case, to cool your room. It may not have all the bells and whistles as a 'Better,' or a 'Best,' but it gets the job done and will not let you down. The 'Better' is similar to the 'Good,' but only with additional features, extended warranties, or something else that has caused it to stick out to me. Lastly, the 'Best,' is the top of the line unit. Nothing else out there beats it and you are getting absolute quality.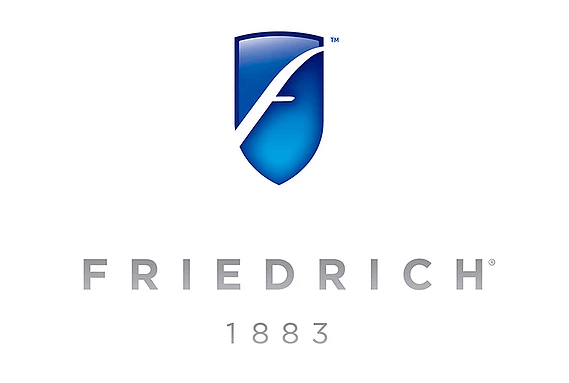 If I was to put the Frigidaire brand name up against this scale I would rate Frigidaire as a 'Better.' The Frigidaire names brings quality and effectiveness with their brand but there is another brand out there that outranks Frigidaire in the 'Best' category. That brand is Friedrich. Now, I won't spend too much time here on this brand but the Friedrich brand is top quality. They ONLY make window air conditioners and use commercial grade parts to ensure a long lasting unit. You can read my write up on Friedrich's air conditioners by clicking here. I will warn you right now that the Friedrich name is a premium name and with a premium name comes a premium cost.
Conclusion
The decision is now up to you folks. Do you want the 'Better,' or the 'Best?' If 'Better,' then I would suggest purchasing one of the recommended Frigidaire products we mentioned above. If 'Best,' then check out the Friedrich link that we provided above as well. Lastly, if you are looking for just a bare bones air conditioner, or a 'Good,' then you may want to move over to Amazon and purchase either a hOme or an LG unit.
Thanks for reading,
Alec Johnson
RefrigerantHQ