Some of us absolutely love summer, because it means more pool time and tanning by the beach. However, when we're back home, it's our HVAC system that's the real hero. Keeping your home's temperature comfortable is what it does best, but this might also mean increasing energy bills. And yes, these bills can burn quite a hole in your wallet if it goes unchecked.
The primary objective of maintaining an HVAC system properly is to ensure that it's functioning at its peak of efficiency. This also increases its lifespan. When you get your system checked, you're bound to find a few faults that need fixing. However, there are some simple steps you can also take to keep your unit in good condition.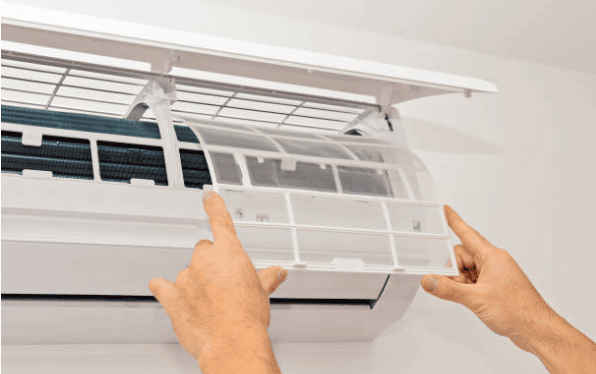 Cleaning the dehumidifier
The dehumidifier is quite an essential component of your HVAC system. Especially during hotter seasons, it tends to work overtime. So, to clean it, you can remove the outer casing and allow it to air dry for a few hours. Once it's dry, you can use a dry cloth, a brush cleaner or even a handheld vacuum cleaner to remove the dirt and dust that has settled in it. When the dehumidifier goes unchecked and uncleaned, it can cause clogging over a prolonged period of time.
Check the drainage hole
Did you know about the ring drainage hole in your HVAC system? It's located right below the fins used for evaporation. It's quite easy for dust to clog up in this small space, and can inevitably affect the efficiency of your unit. Keeping that in mind, you can locate the drainage hole and use a small object to clean it out. Ideally, a cotton bud or hairpin should do the trick. However, you must be careful not to puncture or crack anything in this hole, since it's one of the more delicate parts of the unit.
Filter replacement
Find out if your filter is a permanent or a temporary one. Ideally, a temporary filter needs to be replaced every once in two months. You can either do this manually or seek the help of a professional. For a permanent filter, replacement is necessary only once in 6 months, but regular cleaning is an absolute must. If you read the user's guide carefully, there will be steps on how to carefully remove the filters and clean it. The main aim here, again, is to avoid any clogging of debris in the filter. Clean filters can really contribute to reducing your energy bill as well.
Clear surroundings
Most HVAC systems have their exhaust units outside your home. This means that there's direct exposure to sunlight, vegetation, rain/snowfall, and other such external factors. Of course, all of this can and will affect the efficiency of your system, which is why you need to be doubly cautious about protecting it. Firstly, it's necessary to keep it at least a few feet above the ground. Secondly, ensure that there are no objects damaging the unit in any way. Finally, do a regular clean up to remove any debris that might be stuck in or on it. If necessary, you can also protect the unit with an outer covering.
Opt for smart solutions
A lot of things available today are "smart," so to speak, and it's a good idea to make the most of that. There are smart thermostats available that indicate the optimal functioning temperature for your HVAC system. This temperature is set based on the current season and also the environment within your home. There are also settings which change the temperature when you're at home and when you're not, which helps with reducing the load on the unit and saves energy as well.
Say yes to expert help
As many tips as you might follow by yourself, seeking the assistance of professionals is always a must. They always have the best advice on maintaining your HVAC unit properly and can address whatever air conditioning and service needs you might have. The best option is to schedule periodic service check-ups with your consulting HVAC company, and stay in touch with them for immediate assistance whenever required. In fact, spending on regular services costs a lot lesser than not maintaining your unit the right way, which can lead to heavier expenses in the future.
Final Thoughts
Summertime maintenance of your HVAC system cannot be more crucial than you think. Even your service provider will suggest taking better care of your unit when the climate gets hot. So, with these useful tips in mind, your next power bill won't be giving your sleepless nights, and your HVAC system should work and feel as good as new!